Overview of Programs
I work with clients mainly in groups because I've seen firsthand the power of collective thinking, ideas, and experiences to accelerate learning. On top of that, the energy and engagement of group interaction are inspiring. For some programs, I partner with colleagues to offer an even more in-depth experience. I find it incredibly rewarding to co-create with brilliant people!
Each program is tailored to the specific needs of your organization and is typically geared toward senior-level leadership and teams. Here is a sampling of these programs:
Purposeful Leadership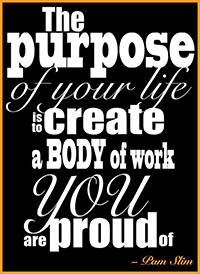 A 1-2 day leadership program to help leaders articulate their purpose and values, lead from that purpose as they take effective action, and identify ways to overcome barriers
Authentic Presence for Leaders
A one-day workshop focused on individual leadership values and how to remain aware and responsive to lead from these values, even in difficult circumstances
Mindful Presence: Showing up for Success
A daylong seminar to explore self- and other-awareness, attention management to be effective in the moment, and dealing with challenging situations and people
Corporate Based Mindfulness Training
A weekly program (ranging from 4-10 weeks) and a 3-day leadership intensive focused in enhancing individual and collective performance, resilience, and creativity through mind and attention training. More information is on the Potential Project website.
Lead with Purpose to Create Culture Change and Improve Effectiveness
A workshop series where a leadership team articulates its values, mission, and purpose and develops its strategic action plan based on that purpose.
Happier at Work: Ways to be More Present and Find More Joy
A two-hour seminar to share simple but effective tools to be more present in the workday, leading to reduced stress, increased enjoyment, and greater effectiveness
In addition to these programs, I do individual executive coaching, most often with clients who've attended a group program and want to take that work even deeper. I also speak at larger conferences and industry events, as well as corporate meetings and brown bag lunches.
Three Criteria for Transformational Growth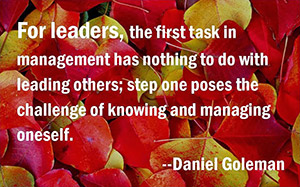 This work focuses on three key areas: sourcing from your inner wisdom, showing up with presence and awareness, and taking conscious action with accountability.
Sourcing from Your Inner Wisdom: Discovering who you uniquely are and how you lead from your values, strengths, and authenticity, letting go of what doesn't serve you and your organization.
This deep self-awareness helps you and your teams stay purpose-driven, even in chaotic, challenging situations, so your decisions and actions are aligned with your values. You focus on what is possible and how to create that future, starting now, by being curious, open, and flexible.
Showing up with Presence and Awareness: Approaching situations with intention and maintaining awareness of what's happening for you and others in the present moment.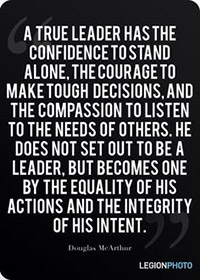 Strong intention establishes a clear roadmap. Staying present and aware helps you understand what's happening so you're able to respond effectively and adapt to changing circumstances as they arise. Research shows that people are only paying attention about half the time, and since you can't do anything if you're not attending to it, increasing awareness is probably the most singularly powerful skill you can develop for doing literally everything more effectively.
This also includes intentional commitments for how team members – particularly members of a leadership team – set direction and show up for each other, as well as for the larger organization. Presence and awareness increase the intelligence of the entire organization so that issues are flagged earlier and opportunities can be identified and developed.
Taking Conscious Action with Accountability: Acting in ways that are aligned with your values and taking 100% responsibility for your role in any situation.
Conscious actions move any situation forward. You deliberately take the steps to create what you want. You assume responsibility so that you have the power to be part of the solutions to problems, regardless of who created them.
Conscious action requires a growth and learning mindset. Rather than having a victim mentality, you take charge of what IS in your control and do your best so that you're proud of your efforts, regardless of the outcome. You're curious and open, focused on how you can learn from your experiences to achieve your goals, and you inspire others to do the same.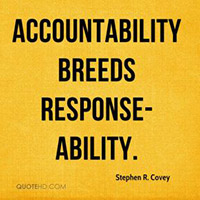 To be effective, leadership teams also need to act consciously and be aligned with their purpose, considering both the intended and unintended consequences of their decisions. Doing so helps mitigate potential negative outcomes and increases the likelihood of success. When both leaders and teams maintain a learning mindset and are accountable for their actions, they have the power to create cultures where values like respect, trust, authenticity, accountability, agility, compassion, gratitude, and excellence become standard – and an avenue to even greater business success.
Contact
Send me an email to explore how we can work together for your individual or organizational growth.
Photo Credits:
The purpose of your life – pamslim.com
For leaders, first task of management – valuesdrivenleadership.blogspot.com
A true leader has the confidence – LegionPhoto
Accountability breeds response-ability – quotehd.com