Here You'll Find:
Brand Matters
The Power of WHY
Branding for Entrepreneurial Businesses
My Branding Credentials
For Agencies and Corporations
For Small Businesses and Solopreneurs
Testimonials
Brand Matters
Are you connecting with and engaging the people you want to reach?
Do your clients or consumers care about – and support – your brand?
Do you know your brand's purpose, vision, and story – and can you tell it easily?
Do you even have a brand – or just a product or service?
If you want to last, you need a brand.
Marketing and cultural expert Seth Godin defines a brand as:
[T]he set of expectations, memories, stories and relationships that, taken together, account for a consumer's decision to choose one product or service over another. If the consumer (whether it's a business, a buyer, a voter or a donor) doesn't pay a premium, make a selection or spread the word, then no brand value exists for that consumer."
Whether you're selling a complex product or a basic service, your brand can mean the difference between success and failure.
It's important to know who your brand is trying to reach, the context in which these people live, how your product can help, and the ways it's different than the competition.
But in today's oversaturated marketplace and over-messaged world, these are necessary – but not sufficient.
Store and website shelves hold literally hundreds of products. Often there's little or no perceived product or service differentiation within a category and/or price range.
In this case, perception is reality. And it can leave your brand vulnerable to the competition.
The Power of WHY
As Simon Sinek has shown, leaders are more innovative and influential, garner more loyalty, and repeat their success when they start with WHY.
Brands that put their WHY – through their purpose, beliefs, passion, and story – at the core of their business and allow it to drive everything they do are no different. Consumers believe these brands are unique. They command a premium and enjoy more success.
Whether you're a multinational corporation or a start-up entrepreneur, whether your goal is to increase revenue or change the world, creating a strong WHY-based brand differentiates you from the competition, strengthens your ability to connect, and gives people a reason to believe in you, so they ultimately become loyal or even brand ambassadors.
Branding for Entrepreneurial Businesses
Entrepreneurs bolster their chances of success when they create a brand and share their passion, their reason for starting their business in the first place. Without these, you run the risk of pushing product, competing on price, or getting defined by your competition.
How many times have you gotten chills when you heard someone tell you about why they do something they love?
When people know why you're doing what you're doing (and what you stand for), they connect with your story and your authenticity. They want you to do well – and choose your brand over the competition.
They'll choose you because they believe that you created the product for them, that you understand who they are, and that you're filling their need or want with a damn good product.
They may even tell all their friends about you.
My Branding Credentials
I've been building brands for over 12 years, and before that, my training and experience as a clinical psychologist was all about connecting with people and understanding their thoughts, motivations, and behavior.
I love discovering and creating the platform, vision, and insights that connect a brand to the people who will value and engage with it.
I've worked as a brand strategist for several top-tier, global advertising agencies, with the majority of my time in the Leo Burnett network, based in both the US and Hong Kong.
I've helped build many brands at a local, national, or global level in the following categories:
Beauty & Personal Care
Online Retail
Laundry
Femcare
Airline
Café
Printers
Computers
Quick Service Restaurant
Beverage
Gum & Candy
On these amazing brands: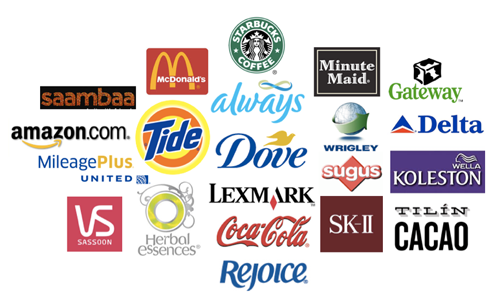 As a brand strategist, my responsibilities included:
Consumer insights and target definition
Cultural trend identification
New product development and positioning
Brand idea, positioning, purpose, vision, and activation
Consumer engagement
Qualitative and quantitative research
Communications strategy and creative idea
Campaign architecture and effectiveness
The brands I've worked on have won numerous awards for their strategic effectiveness and creative work. More than that, they've built business and created strong, lasting connections with consumers.
Whether you're an entrepreneur creating your baby from scratch or an established Fortune 50 brand – or anywhere in-between, I can help you create the vision, purpose, and positioning to differentiate your brand from the competition and connect with the people who matter to you.
For Agencies and Corporations
I work with advertising, digital, shopper, and design agencies, as well as directly with brand consultancies and corporate marketing departments as a strategic consultant.
In this capacity, I help brands establish or redefine their brand fundamentals to create a strong idea-based foundation. This includes consumer understanding, cultural context, and competitive advantage, as well as brand values, purpose, and story. Last but not least, I help ensure the strategy translates into a creative idea and ultimately, effective, memorable communication.
In addition to strategic branding services, I also facilitate meetings, ideation sessions, concept generation and testing, and brand purpose and activation workshops. You can read more about this HERE.
If you are interested in hiring me to work on your brand, please email me. I'd be happy to talk with you about how we can work together to build and strengthen your brand.
For Small Businesses and Solopreneurs
I work with smart, ambitious entrepreneurs to create their brand on a start-up timeline and budget. We can build your brand together – or for those who prefer a DIY approach, I can provide a framework and answer questions on an as-needed basis. Either way, you'll create long-term value and move far ahead of the competition.
Through understanding your desired consumers, the cultural context in which they live, the competitive landscape, and everything about your WHY, we will create a strong brand strategy that underpins all communications, marketing content, design, and packaging.
Your employees, partners, vendors, and distributors will clearly understand the brand and represent your brand with consistency and confidence.
You'll have a framework for decision-making, ensuring that the new products you develop and the partnerships you create add value to your business, rather than diminish it.
Last, but certainly not least, you'll have a compelling way to connect with people and gain their loyalty and passion for your product or service.
I thrive on the energy, passion, intelligence, and creativity entrepreneurs bring to the table, and it's a thrill to see their brands succeed. If you're interested in efficient, powerful branding for your product or service, email me to discuss how we can work together to achieve your vision.
Testimonials
Here's what some of my clients have had to say:
Mary Beth absolutely helped to grow our brands and achieve tremendous success. She is passionate and smart and pushed us to excellence. She finds insights and drives them through to the advertising. At first, I didn't know what to make of her because she didn't give me the fluff that I was used to getting from strategic planners in the past. With Mary Beth, I got something of value – and that I knew what to do with – after every meeting. I'll miss working with her." (Former P&G Regional General Manager)
Of a 20-person, multiagency team, Mary Beth was one of – if not the – most talented members. She really got what we were trying to do and generated great ideas to move the business forward. If I can get her to leave the agency, I'd love to have her work for me!" (Former McDonald's Marketing Director)
Mary Beth was a true partner. Our project was difficult and messy, but she saw it through to a successful end, even when we were afraid it wouldn't happen. She was with us the entire time, figuring out solutions, leading her team, and keeping it fun. She will be sorely missed." (P&G Associate Marketing Director)
When Mary Beth is on the project, I know we'll get what we need. She is smart, and she fights for ideas. She always gets me thinking. I feel that she is a true partner to us, and I really enjoy working with her." (Unilever Brand Director)
What can I say? MB added so much value to our brand, and she made it fun. She's got more energy that most, and she's so damn quick with her insights and ideas. We owe a lot to working with her." (P&G Brand Manager)